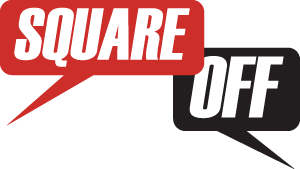 Square Off with Richard Sher, every Sunday at 11:00 AM
ON ABC2 / WMAR IN BALTIMORE


Only on ABC2 / WMAR in Baltimore
Email Square Off: watchsquareoff@hotmail.com
The Latest Square Off with Richard Sher:
Square Off with Richard Sher 02/28/2015 from Howard Maleson on Vimeo.
On Square Off with Richard Sher, Sunday, March 1st, the panel will discuss arming officers in Baltimore City Public Schools, and President Obama's veto of the Keystone XL Pipeline Bill. Also lies and more lies from politicians, media icons, and athletes. Join Deana Frank, Nicolee Ambrose, Rabbi Mitchell Wohlberg and Tom Minkin. Square Off, Sunday March 1st, 11 a.m., WMAR ABC 2.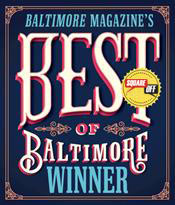 Square Off is the Best of Baltimore 2013 winner For "talking heads" programs. Now in its 25th Year on Baltimore TV, 5th year on WMAR ABC2
Hosted By Richard Sher
Richard is one of Baltimore's best known television personalities. His original Square Off program ran for 19 years on WJZ TV where it won national awards for local community service programming. Richard was also co-host with superstar Oprah Winfrey on "People Are Talking", a long-running local show who's format is used today for programs like Regis & Kelly, along with others. Richard's unique style has helped make Square Off the talk of Baltimore once again.
Square Off Panelists Include:
A potent mix of powerful intellects, strong opinions, and outgoing personalities ready to lock horns on issues important to our community and country. Such as…

Nicolee Ambrose, Chairman Emeritus – YOUNG REPUBLICAN NATIONAL FEDERATION
Caroline Arbaugh – POLITICAL ACTIVIST
Catalina Byrd – INTERNET RADIO TALK SHOW HOST
Sean Casey – RADIO TALK SHOW HOST
Kendel Ehrlich – FORMER FIRST LADY OF MD
Jean Fugett – ATTORNEY, FORMER FOOTBALL PLAYER
Dick Gelfman – TV PERSONALITY
Darlene Kennedy – LAW PROFESSOR
Christopher Kennedy – ATTORNEY, ANGELOS FIRM
Tyrone Keys – REAL ESTATE EXECUTIVE
Mary Koch – LAWYER
Trae Lewis – PRESIDENT, BALTIMORE YOUNG REPUBLICANS
Robyn Marks – TV JOURNALIST
Tom Marr – RADIO TALK SHOW HOST ON WCBM
Anthony McCarthy – TALK SHOW HOST ON WEAA RADIO
Jimmy Mathis – POLITICAL TALK SHOW HOST
Thomas Minkin – SENIOR ATTORNEY, ANGELOS FIRM
Rabbi Mitchell Wohlberg – RABBI, BETH TFILOH CONGREGATION
Lisa Orenstein – ATTORNEY
Dr. Andy Pollak
Dan Rodricks – RADIO PERSONALITY
Dr. Thomas Scalea – HEAD OF SHOCK TRAUMA UMMC
Bob Scherr – ATTORNEY
Kurt Schmoke – FORMER MAYOR OF BALTIMORE-DEAN OF HOWARD UNIV. LAWSCHOOL
Marc Steiner – RADIO TALK SHOW HOST WEAA
Kathleen Kennedy Townsend – FORMER LIEUTENANT GOV. MD
Professor Richard Vatz – TOWSON UNIVERSITY
Ted Venetoulis – PUBLISHER, AUTHOR AND FORMER BALTIMORE COUNTY EXECUTIVE
Arnold Weiner – ATTORNEY